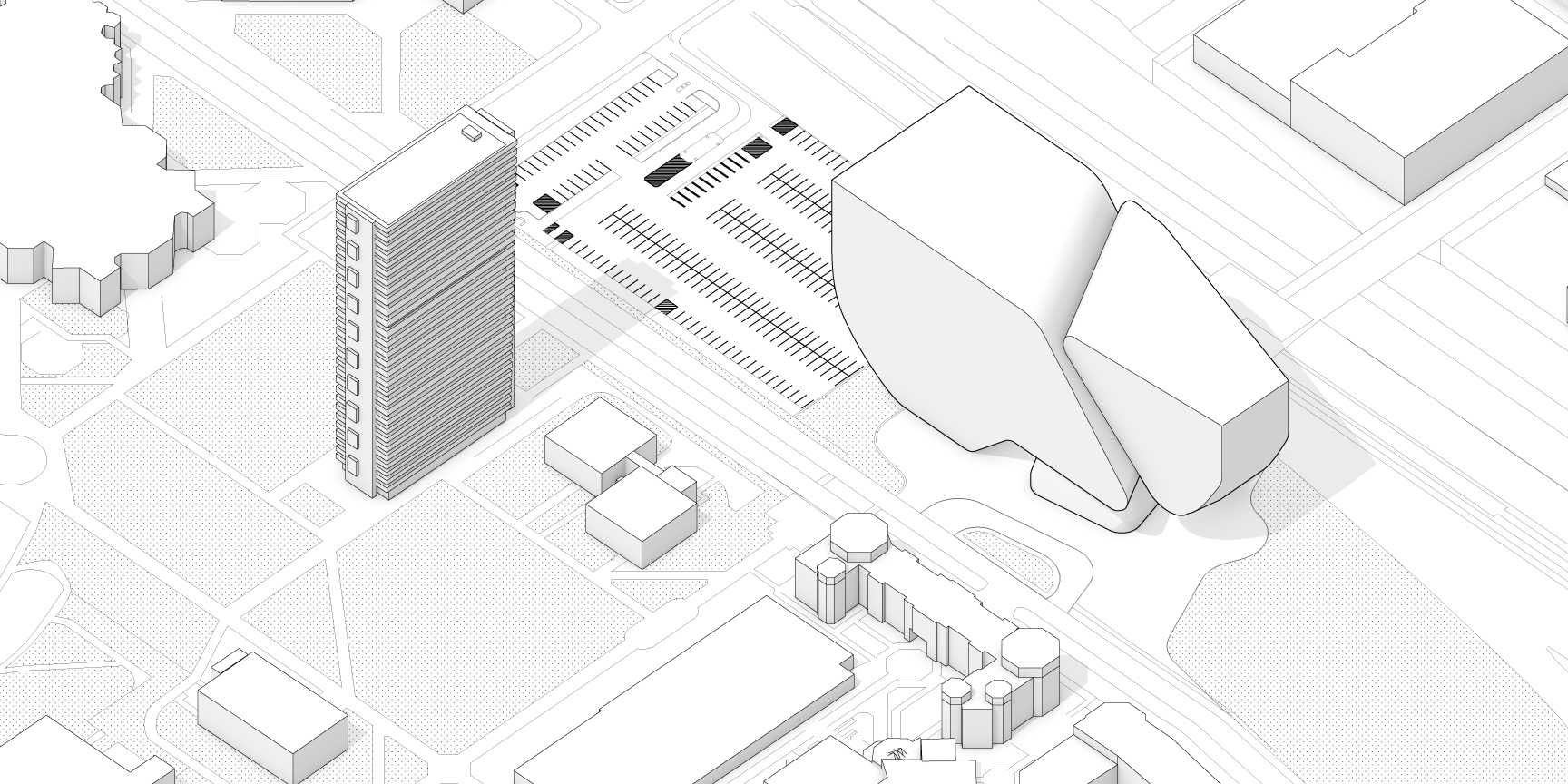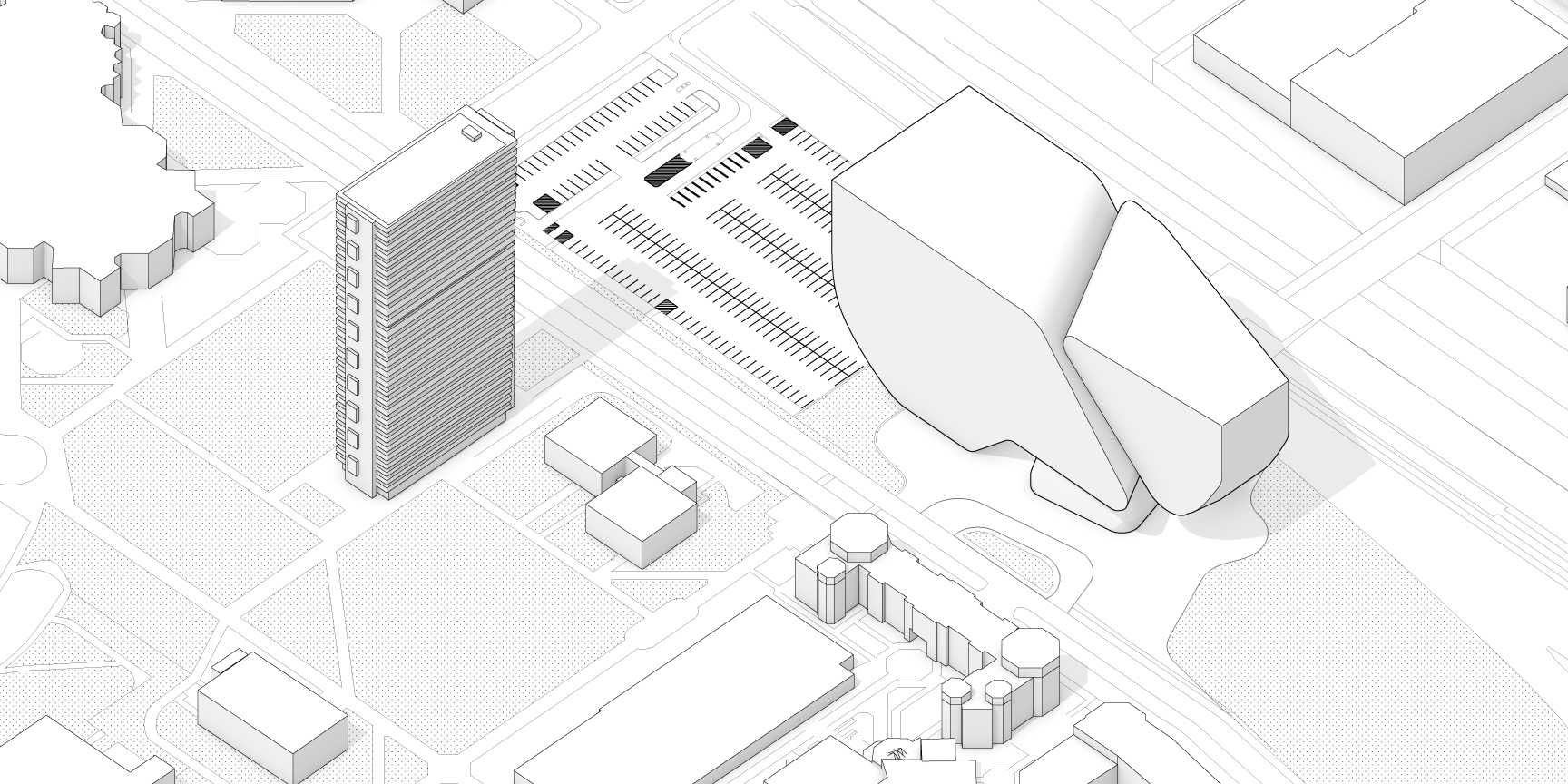 Based on a prospectus in 2001 on the needs of the School of Theatre and Music, this proposed performance complex both provides the school and city with four new theaters of varying size and type (2500, 1000, 750 and 350 persons), and due to the sites proximity to I-290 and the Circle Interchange, a new symbol of the university and the performing arts within the city.
As well as the four theaters, the program calls for an expansion of UIC's Gallery 400, a new Digital Exhibition Gallery, classrooms and rehearsal space.
The complex is pulled up in the center, creating both a defined path and gateway between the campus and the UIC/Halstead CTA stop and covered public space.
Spring 2013, Professor Chris Frye